This is a big win for all DIYers, environmentalists, and the electronics community as a whole. Apple, who has for years made it as difficult as possible to get access to replacement parts and tools for their products, has shifted policy and is now supporting a bill in California that would guarantee "right-to-repair" for products valued over $100. This is a big change from their stance for years opposing it. This has been reported by TechCrunch and iFixit.
A Turnaround in Apple's Repair Policy
While Apple has historically been a strong opponent of right-to-repair initiatives, they've recently voiced their support, given certain conditions. Their backing promises better and lower cost repair options for consumers.
For example, for iPad or iPhone Repairs – because Apple didn't properly create a method to get replacement screens or internal components people had to resort to getting aftermarket products. Sometimes those products were OK, but other times the quality was poor. With Apple now actively providing replacement hardware that meets their quality and manufacturing standards consumers will get device repairs that yield the same performance they've come to expect.
Under this endorsement, Apple's loyal customer base would gain access to essential replacement parts and tools for up to three years after the manufacturing date of their product across most Apple products.
The Underlying Legislative Details
According to the exclusive letter secured by CNBC, the Californian Senate Bill 244, championed by State Senator Susan Talamantes Eggman, is now receiving Apple's support. This bill requires manufacturers, including Apple, to create availability of parts for consumers and repair shops to be able to conduct necessary repairs on malfunctioning devices. Senator Eggman, an advocate for right-to-repair, emphasizes this as a way to provide consumers with cost-saving alternatives.
Even with Apple backing this bill, they are doing so with at least a few stipulations. Apple has made it clear that if repair shops were allowed to deactivate Apple's proprietary anti-theft mechanisms they would no longer support the bill. Apple has made it clear that those mechanisms are crucial for them and consumer safety as they block the repair or reactivation of stolen or lost devices.
Additionally Apple wants to require repair shops to transparently declare any "usage of non-authentic or pre-used components."
Reactions to Apple's Decision
Senator Eggman expressed gratitude to Apple, highlighting the significance of their support. "Apple's endorsement of the Californian Right to Repair Act symbolizes the mounting momentum of this movement. It showcases the possibility of industry-movement collaborations to formulate policies that benefit Californians."
Apple's proactive engagement with legislative teams has led to constructive discussions, as revealed by Senator Eggman's Chief of Staff, David Stammerjohan.
In an official statement to CNBC, Apple emphasized, "Our endorsement for California's Right to Repair Act is rooted in ensuring that Californians enjoy enhanced repair accessibility while their safety, security, and privacy remain uncompromised."
Deeper Insights into the Bill
If passed, this legislation would necessitate manufacturers selling products exceeding $100 – a criterion covering most Apple offerings – to provide repair guides, essential tools, and replacement parts for at least three years after halting the product's manufacture.
Historically, Apple's reticence towards right-to-repair legislations stemmed from various factors. For instance, their AppleCare+ insurance initiative, which can generate additional revenue through in-store visits and product replacements.
Quality assurance and customer experience control have also been at the core of Apple's resistance. Engaging with unauthorized vendors previously led to warranty voids, potentially culminating in further product damages.
Yet, Apple has gradually adapted its position. A testament to this is their 2021-initiated Self Service Repair program, permitting consumers to procure genuine parts directly from Apple for DIY repairs.
In their correspondence with Senator Eggman, Apple signaled their openness towards further bolstering right-to-repair measures. They conveyed their appreciation for the chance to enhance consumer choices in California.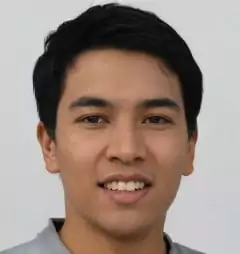 Hi! I'm Eric and I work on the knowledge base at GadgetMates.com.  You can see some of my writings about technology, cellphone repair, and computer repair here.
When I'm not writing about tech I'm playing with my dog or hanging out with my girlfriend.
Shoot me a message at ericchan@gadgetmates.com if you want to see a topic discussed or have a correction on something I've written.