Apple has been revolutionizing the performance of its Macs with the introduction of its own silicon chips. The transition from Intel processors to Apple silicon has brought faster speeds and improved efficiency to the Mac lineup. But what lies ahead? Can Apple continue this momentum? In this article, we will explore the upcoming Apple M3 chip and its potential impact on the Mac ecosystem.
Table of Contents
Release date
Which Macs will get M3 series chips?
Entry-level M3 performance
Performance for the high-end chips
Release Date
Initially, there were speculations that the entry-level M3 chip could launch at Apple's Worldwide Developers Conference (WWDC) in June 2023. However, recent reports suggest that Apple might showcase Macs equipped with the M2 series chips at WWDC and focus on launching the Reality Pro headset instead. So when can we expect the M3 series chip? The consensus is forming around late 2023 or early 2024. Apple typically holds Mac-focused events in the fall, which makes it a good bet for the debut of the first M3 chips.
Apple analyst Ming-Chi Kuo believes that the M3 will enter mass production in the second half of 2023, slightly ahead of the M3 Pro and M3 Max. Journalist Mark Gurman also supports this timeline, stating that the high-end M3 Pro and M3 Max will arrive in late 2023 or early 2024 in the 14-inch and 16-inch MacBook Pro laptops.
However, there is a curveball rumor from DigiTimes, suggesting that the premium M3 Pro and M3 Max will launch in 2024, ahead of the mainstream M3. While this goes against Apple's previous chip rollout strategy, the credibility of Kuo and Gurman makes their timeline more reliable. Only time will tell which rumor holds true.
There are also reports indicating that TSMC, the company manufacturing the M3 series chips, is facing challenges in meeting the demand. This could potentially lead to delays in the release of Apple's next-generation chips. Although we hope this won't be the case, it cannot be entirely ruled out.
Which Macs Will Get M3 Series Chips?
With several tiers in the M3 series, it's important to understand which Macs will be equipped with which chips. Here's what we know so far:
Entry-level M3: This chip is expected to be integrated into the 13-inch MacBook Pro, MacBook Air (13-inch and 15-inch variants), iMac, and Mac mini.
M3 Pro and M3 Max: These chips are likely to find their way into the 16-inch and 14-inch MacBook Pro and the 27-inch iMac. There is also a possibility that the M3 Pro will be included in the MacBook Air, although it remains unclear whether it will be for the 13-inch model, the 15-inch MacBook Air, or both.
M3 Ultra: This chip is anticipated to be available for the Mac Pro and the Mac Studio. However, it is unlikely to arrive soon, as the Mac Pro with an M2 Ultra chip is expected to be launched at WWDC. The Mac Studio, which was launched in spring 2022, is not likely to be updated until 2024 or later.
M3 Extreme: There have been conflicting reports regarding the M3 Extreme. While Gurman previously mentioned that the Mac Pro would receive an M2 Extreme chip, he later stated that Apple had abandoned those plans. The possibility of the Extreme branding being resurrected for the M3 generation remains uncertain.
Entry-Level M3 Performance
The entry-level M3 chip is expected to deliver impressive performance enhancements. While specific details are still speculative, there are some key factors to consider:
The M3 chips are rumored to be manufactured using a 3-nanometer process. This advancement in process technology is expected to provide significant performance improvements and energy efficiency compared to Apple's previous M2 chips, which were made using a 5-nanometer process.
Apple has reportedly secured TSMC's entire initial supply of 3-nanometer chips. This suggests that Apple intends to incorporate these chips into a wide range of Macs, potentially giving them a competitive advantage over rivals who will have to wait for TSMC to replenish its stocks.
Early reports indicate that TSMC's 3-nanometer chips are performing exceptionally well in testing, surpassing initial expectations. This is promising news for the performance potential of the M3 chips across the lineup.
Performance for the High-End Chips
While there is more uncertainty surrounding the M3 Pro, M3 Max, and M3 Ultra, we can explore the speculated specifications:
M3 Pro: According to Gurman, the M3 Pro might feature a 12-core CPU, divided equally between high-efficiency and high-performance cores. It could also have an 18-core GPU and 36GB of memory, as per information shared by an App Store developer.
M3 Max and M3 Ultra: These chips are still under speculation. Gurman's extrapolation from the M2 series suggests that the M3 Max could have a 14-core CPU and a GPU with 40 cores or more. The M3 Ultra might feature a 28-core CPU and up to 80 cores for its GPU. However, since these details are speculative, they should be taken with caution until confirmed.
As 2023 progresses, we can expect more information and official announcements from Apple regarding the M3 series chips. These advancements in Apple silicon are sure to bring even more power and efficiency to the Mac lineup, continuing the legacy of innovation and performance that Apple is known for.
---
Conclusion
The Apple M3 chip represents the next step in Apple's journey towards faster and more efficient Macs. With its expected release in late 2023 or early 2024, the M3 series chips are poised to deliver impressive performance upgrades across different Mac models. From the entry-level M3 to the high-end M3 Pro and M3 Max, Apple's commitment to its own silicon promises an exciting future for Mac users.
With the M3 chips manufactured using a 3-nanometer process, Apple aims to maximize performance while maintaining energy efficiency. These advancements, coupled with TSMC's 3-nanometer chip supply and the reported exceptional testing results, signal a significant leap in performance for the Mac lineup.
The M3 series chips will find their place in various Mac models, catering to different user needs. Whether it's the lightweight MacBook Air or the powerful Mac Pro, Apple's focus on delivering the best computing experience remains unwavering.
As we eagerly await the arrival of the M3 chips, it's clear that Apple's commitment to innovation and technological advancement continues to shape the future of Mac computing.
---
FAQs
1. When will the Apple M3 series chips be released? The consensus points to a late 2023 or early 2024 release for the Apple M3 series chips.
2. Which Mac models will be equipped with the M3 series chips? The entry-level M3 chip is expected to be integrated into the 13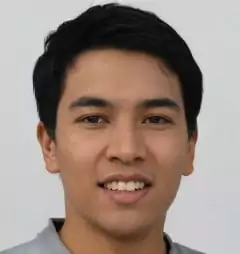 Hi! I'm Eric and I work on the knowledge base at GadgetMates.com.  You can see some of my writings about technology, cellphone repair, and computer repair here.
When I'm not writing about tech I'm playing with my dog or hanging out with my girlfriend.
Shoot me a message at ericchan@gadgetmates.com if you want to see a topic discussed or have a correction on something I've written.