Since its launch in 2007, Apple's iPhone has constantly held the top spot in the market for smartphones. The need to upgrade is always alluring because new models are frequently released and feature better features and better performance. Trading in your old iPhone can be a terrific method to reduce the cost of upgrading your current iPhone. The key tasks you must complete before trading in your iPhone will be highlighted in this article as it walks you through the procedure.
Recognizing the Trade-In Procedure
The Apple GiveBack program, often known as the iPhone trade-in program, is a practical way to recycle your old iPhone. Either at any Apple Store or online, you can trade in your smartphone. If it qualifies for credit, an Apple Store Gift Card will be given to you. Apple will recycle it for you at no cost if it is not creditable.
You'll need to provide some information about your device in order to begin. This will assist in calculating its trade-in value. Remember that the age, make, and general condition of your device will effect its trade-in value.
Things to Take Before Selling Your iPhone
Giving up your iPhone is only one part of the trade-in process. You must take a few critical actions in order to safeguard your privacy and guarantee a seamless trade-in process:
Back up all of your data on your iPhone as the first step before selling it. Contacts, images, videos, and application data all fall under this category. To back up your iPhone, you can use iCloud or your computer. Keep in mind that once your data has been deleted from your iPhone, it cannot be restored.
Leave iCloud, iTunes, and the App Store: Go to Settings > [Your Name] to sign out. Click "Sign Out" after swiping down. After entering your Apple ID password, select "Turn Off."
Cut off Locate My iPhone: Turn off Locate My iPhone by going to Settings > [Your Name] > iCloud > Find My iPhone.
Shut down iMessage: Turn off iMessage by going to Settings > Messages.
Unpair Your Devices: You must unpair your iPhone and Apple Watch if you have paired them. On your iPhone, open the Apple Watch app, select the "My Watch" option, select "[Your NameApple ]'s Watch," select "Unpair Apple Watch," and then confirm your choice.
It's time to reset your iPhone to its factory default settings after successfully logging out of your accounts and storing up your data. Choose Wipe All Files and Settings under Settings > General > Reset. If prompted, confirm the activity and enter your passcode.
Note that wiping your iPhone's factory settings will remove all of your data and settings, including any credit or debit cards you may have added for Apple Pay, as well as your contacts, music, images, and apps.
Before trading in your device, remove your SIM card because it is connected to both your personal information and your cellular service.
Cleaning Your Device: Use a gentle, slightly moist, lint-free cloth to clean your iPhone. Don't forget to clean the meshes on the microphone and speaker as well as the buttons and charging port.
Factors That May Influence the Trade-In Value of Your iPhone
The following variables may have an impact on your iPhone's trade-in value:
Model: The trade-in value of newer models is typically higher.
Storage Size: iPhones with more storage typically fetch higher trade-in prices.
Condition: iPhones with apparent damage or functioning problems will have a lower trade-in value than those that have been well-maintained and are in good condition.
Online or in-store iPhone Exchange
There are two ways to trade in your iPhone: online or in-person. Apple will give you a trade-in kit or shipping label to send your device if you trade in online. A Expert will offer a trade-in value for your device based on its condition and model if you choose to trade it in at an Apple Store.
Keep in mind that your device need not be in excellent condition to be trade-inable. iPhones with a cracked screen or broken buttons can still be worth something.
Making the Trade-In Process Easy
Here are a few extra pointers to make sure your trade-in goes smoothly:
Know the Specs of Your Device: Understanding the model, storage size, and carrier of your iPhone will help you receive a more accurate trade-in value.
Utilizing a case and screen protector will help you preserve your smartphone in good shape, which could raise the value of your trade-in.
Just wait: The process can take some time whether you trade in in-person or online. It can take two to three weeks to finish an online trade-in.
Conclusion
You may upgrade to the newest iPhone model without having to pay the full price by trading in your old one. Yet, it's imperative to take the appropriate precautions to safeguard your private information and maximize the use of your outdated gadget. You'll be well-prepared for a successful, stress-free iPhone trade-in by following this thorough advice.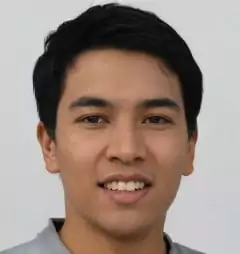 Hi! I'm Eric and I work on the knowledge base at GadgetMates.com.  You can see some of my writings about technology, cellphone repair, and computer repair here.
When I'm not writing about tech I'm playing with my dog or hanging out with my girlfriend.
Shoot me a message at ericchan@gadgetmates.com if you want to see a topic discussed or have a correction on something I've written.