Apple, with its iconic line of iPads, is gearing up to yet again redefine the tablet experience. With their expansive iPad roster that ranges from the regular iPad, iPad Air, iPad mini, and the prestigious iPad Pros, it's evident that they have no plans to simplify their tablet offerings. Dominating the tablet sphere, Apple retains the crown, although Samsung is gradually becoming a noteworthy challenger. The question buzzing around: What does Apple have in store with its 7th generation iPad Pro?
With the current year quickly progressing, tech enthusiasts around the globe are eagerly anticipating Apple's next big release: the iPad Pro 7th Generation. Expected to drop sometime in 2024, here's a comprehensive breakdown of the possible upgrades, features, and notable highlights that this much-awaited tablet might bring to the table.
The Evolution of the iPad Pro Series
Over the years, Apple has firmly established its dominance in the tablet arena. The iPad's journey began with standard models and has now branched out into various categories like the iPad Air, iPad mini, and the top-tier iPad Pros. Each new generation aims to cater to different user needs and price brackets, ensuring Apple's stronghold against competing brands.
While Apple's extensive lineup can sometimes seem overwhelming, it's a strategic move. The iPad Pros, in particular, stand out for their premium build, cutting-edge technology, and advanced features, keeping them ahead of rivals like Samsung, who, though gaining traction, still play catch-up in the tablet market.
iPad Pro 7th Gen: Anticipation or Reality?
Every tech enthusiast is keen on one question: Is the iPad Pro 7th Gen coming? Indeed, the winds hint at a positive direction. With Apple's history of unveiling a new Pro iPad almost every two years and the iPad Pro 2024, also termed the 7th Gen iPad Pro, already creating ripples, there's an air of excitement. The previously introduced M2 chip-supported iPad Pro surfaced in 2022. Hence, 2024 seems the perfect timeline for the next innovation, especially with the M3 chip whisperings.
Launch Timeline: The iPad Pro Series
Apple's launch history:
Apple iPad Pro 1st Gen: September 9, 2015
Apple iPad Pro 2nd Gen: June 5, 2017
Apple iPad Pro 3rd Gen: October 30, 2018
Apple iPad Pro 4th Gen: March 18, 2020
Apple iPad Pro 5th Gen: April 20, 2021
Apple iPad Pro 6th Gen: October 18, 2022
Apple never adheres to a fixed launch schedule, which adds to the suspense. However, based on Apple's historical trend, a June 2024 unveiling aligning with the WWDC developer conference sounds probable. But with the iPhone 15 potentially on the horizon, a later release is also plausible.
A Glimpse into the Future: iPad Pro 2024
The iPad Pro 2024 or the 7th generation is still under wraps, but rumors and industry leaks provide us some intriguing insights:
1. OLED Technology: One of the most significant expected upgrades for the iPad Pro 2024 is the introduction of OLED panels, specifically low-temperature multi-crystalline oxide (LTPO) OLED screens. This leap from Mini LED-backlit LCD panels means users can expect improved contrast, richer black levels, and possibly a power-efficient display that might even outshine competitors like Samsung's Galaxy Tab series.
2. Display and Size: The new generation could potentially offer slightly larger sizes, with projections of 11.1-inch and 13-inch variants. If true, this would be a modest size increase, allowing for more screen real estate and possibly better multitasking capabilities.
3. Performance Upgrade with M3 Chips: Current iPad Pros are powered by Apple's M2 silicon. Industry insiders hint at the next generation transitioning to the more robust M3 processor. This new chip promises enhanced performance, likely by adopting a new fabrication process, and might include an 8-core CPU and up to a 10-core GPU.
Specs & Features: What's New?
What's the next big thing for the iPad Pro 7th Gen? The buzz is all about OLED! It's speculated that Apple is set to roll out OLED panels for the 7th generation iPad Pro. The OLED panels, rumored to be LTPO (Low-Temperature Multi-Crystalline Oxide), will take display quality to the next level, offering crisp visuals and accurate color representation.
Apple might currently use Mini LED-backlit LCD panels, but the transition to OLED could redefine the viewing experience. This could mean a race to outdo the Samsung Galaxy Tab S9 Ultra. As for dimensions, forecasts hint at 11.1-inch and 13-inch versions. Another awaited advancement is the M3 chip, aiming to further boost performance and efficiency.
Pricing: Predictions
Considering the 2022 iPad Pro's pricing strategy, one could assume consistency for the 2024 model. However, due to shifts in the global economy and increased production costs, we might witness a price surge. Reports speculate that base model prices could leap, pushing the 11-inch version to approximately $1,500 and the 13-inch model to a potential $1,800.
Historically, the base 11-inch iPad Pro model has been priced at $799, with the 12.9-inch variant starting at $1,099. Given the tech industry's trend and considering possible advancements in the 2024 model, there are speculations of a price increase. Some reports even suggest a hike of up to $700, placing the base 11-inch model around a whopping $1,500.
Should You Wait To Upgrade To The 2024 iPad Pro?
Apple's present iPad Pro lineup is a powerhouse of features, delivering robust performance, stellar display quality, and more. However, with the potential enhancements coming with the 7th Gen, it might be worth the wait for those who seek the latest and the best.
While the current iPad Pro lineup boasts a myriad of impressive features, including unmatched performance, stunning display, and immersive sound experience, the potential upgrades in the 7th generation can be tempting to wait for. Rumored enhancements like the OLED display and performance upgrades indicate a substantial leap from the existing generation.
However, as with all tech predictions, it's essential to approach these with a pinch of skepticism. Potential buyers should weigh their immediate needs against the possible benefits of the upcoming release. If an outstanding iPad experience is what one seeks immediately, the current iPad Pro 6th generation remains a top contender in the market.
Wishlist for the iPad Pro 7th Gen
Faster and Wireless Charging: The previous generation lacked wireless charging, making it a desirable feature for the next.
Improved Camera Placement: Current placement can be awkward during video calls; a shift to the longer side could be more user-friendly.
Uniform Display Quality: The desire is for both models to feature the same top-notch display, ensuring consistency across variants.
Different Screen Size Options: Could we see Apple shake up the tech world with a different sized iPad Pro? It's possible.
In essence, as the anticipation builds for Apple's next iPad Pro revelation, only time will confirm the rumors. One thing is certain: Apple has always surprised its audience, and 2024 promises to be no different.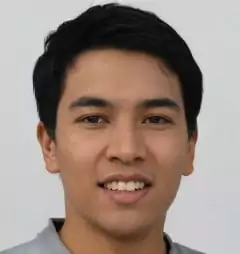 Hi! I'm Eric and I work on the knowledge base at GadgetMates.com.  You can see some of my writings about technology, cellphone repair, and computer repair here.
When I'm not writing about tech I'm playing with my dog or hanging out with my girlfriend.
Shoot me a message at ericchan@gadgetmates.com if you want to see a topic discussed or have a correction on something I've written.