In the vast universe of comic books, there's one app that stands out from the crowd: the Marvel Unlimited App. But what exactly is it, and why is it an essential tool for every Marvel fan out there?
What is the Marvel Unlimited App?
Think of the Marvel Unlimited App as your personal, all-access pass to the world of Marvel Comics. It's like a digital library, packed with thousands of comic books that you can read anytime, anywhere. Pretty cool, huh?
Features of Marvel Unlimited App
Thousands of Comic Books
One of the biggest draws of the Marvel Unlimited App is its extensive library. There are over 28,000 comic books available, and the best part is, they are constantly adding new ones. So whether you're a fan of Spider-Man, Iron Man, or Captain Marvel, you'll always find something to read.
Exclusive Original Stories
But the Marvel Unlimited App is not just about the quantity. You can also access exclusive Marvel original stories that aren't available anywhere else. It's like having a VIP pass to the most exclusive comic club in town.
Personalized Reading Lists
Ever felt overwhelmed by the sheer number of comics out there? The Marvel Unlimited App has you covered with personalized reading lists based on your favorite characters and series. You can say goodbye to decision paralysis!
How to Use the Marvel Unlimited App
Downloading and Installing the App
Using the Marvel Unlimited App is as easy as pie. All you have to do is download it from the App Store or Google Play, install it on your device, and you're good to go.
Navigating Through the App
The Marvel Unlimited App is user-friendly and easy to navigate. There's a search bar where you can find your favorite comic series or characters, and there are various categories to explore.
Selecting and Reading Comics
Once you've found the comic you want to read, just click on it, and you'll be able to read it right on your screen. You can zoom in, flip the pages, and even bookmark your favorite parts.
Benefits of Using Marvel Unlimited App
Accessibility to Extensive Library
The Marvel Unlimited App allows you to have access to an extensive library of Marvel comics. You don't have to worry about storing physical copies or running out of reading materials.
Cost-effective
Let's face it, buying individual comic books can be expensive. But with the Marvel Unlimited App, you can enjoy unlimited access to thousands of comics for a small monthly fee.
Enjoy Unlimited Reading Anywhere, Anytime
Whether you're on the bus, in the park, or in the comfort of your bed, you can read your favorite Marvel comics anytime you want. You just need a device and a stable internet connection.
Why Fans Love the Marvel Unlimited App
Marvel fans love the Unlimited App for all the reasons mentioned above and more. It's a one-stop shop for all things Marvel, it's user-friendly, and it's cost-effective. Plus, it's a fantastic way to connect with the Marvel community and share the love for these iconic stories.
Conclusion
In summary, the Marvel Unlimited App is a must-have for any Marvel fan. With its wide array of features and benefits, it offers a unique and convenient way to enjoy your favorite Marvel comics. Whether you're a long-time fan or new to the Marvel universe, the Marvel Unlimited App is a fantastic tool to enhance your comic book reading experience.
FAQs
1. Is the Marvel Unlimited App free?
While the app itself is free to download, you will need a subscription to access the majority of its content.
2. How often are new comics added to the Marvel Unlimited App?
New comics are typically added every week, with a six-month delay from their original print date.
3. Can I use the Marvel Unlimited App offline?
Yes, you can download up to 12 comics for offline reading.
4. Is the Marvel Unlimited App available worldwide?
Yes, the Marvel Unlimited App is available to customers all around the world.
5. Can I access the Marvel Unlimited App on multiple devices?
Yes, you can access your Marvel Unlimited account on multiple devices.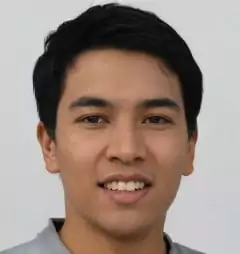 Hi! I'm Eric and I work on the knowledge base at GadgetMates.com.  You can see some of my writings about technology, cellphone repair, and computer repair here.
When I'm not writing about tech I'm playing with my dog or hanging out with my girlfriend.
Shoot me a message at ericchan@gadgetmates.com if you want to see a topic discussed or have a correction on something I've written.