AMD (Advanced Micro Devices) has played a pivotal role in the evolution of computing with its range of innovative CPU sockets. Each of these sockets has contributed to shaping the landscape of modern computing. Let's explore the complete history of AMD CPU Sockets.
AMD CPU Socket Chart
| | | | |
| --- | --- | --- | --- |
| CPU Socket | Released | Processor Generation | Compatible Processors |
| Socket 5/7 | 1996 | AMD K5 | K5-75, K5-90, K5-100 |
| Socket 7 | 1997 | AMD K6 | K6, K6-2, K6-III |
| Socket A/462 | 1999 | AMD Athlon, Duron, Sempron | Athlon XP, Athlon MP |
| Socket 754 | 2003 | AMD Athlon 64, Sempron | Athlon 64 3000+, Athlon 64 FX |
| Socket 939 | 2004 | AMD Athlon 64 | Athlon 64, Athlon 64 FX |
| Socket AM2 | 2006 | Athlon 64, Athlon X2 | Athlon 64 3200+, Athlon X2 3800+ |
| AM2+ | 2008 | Athlon 64, Athlon X2, Phenom | Athlon 64 X2 3800+, Phenom II X4 940 |
| AM3 | 2009 | Phenom II, Athlon II | Phenom II X4 965, Athlon II X3 450 |
| AM3+ | 2011 | Vishera, FX | Vishera FX-8350, FX-9590 |
| FM2 | 2011 | Llano, Trinity | Llano A8-3850, Trinity A10-5800K |
| FM2+ | 2012 | Kaveri | Kaveri A10-7850K |
| AM1 | 2014 | Jaguar | Jaguar A4-1200 |
| AM4 | 2016 | Ryzen, Ryzen Threadripper | Ryzen 5 1600X, Ryzen Threadripper 1950X |
| TR4 | 2017 | Ryzen Threadripper | Ryzen Threadripper 1950X |
| AM5 | 2022 | Ryzen 7000 Series | Ryzen 7 7700X |
AMD CPU History Chart
The Early Stages of AMD
The Beginning: Sockets 7, A, and 462
Socket 5/7 (1996-1997): AMD was creating clones of of Intel processors up until the release of the K5 lineup in 1996. The first K5 CPUs rolled out on the Socket 5 / Socket 7 platforms and represented a huge step in AMD's journey, marking its entry into the competitive CPU market.
Socket A (2000): Also known as Socket 462, it supported AMD Athlon, Athlon XP, Athlon MP, and Duron processors. This socket was vital in establishing AMD as a major player in the industry.
Transition to 64-bit Computing
Socket 754 and Socket 939
Socket 754 (2003): Introduced for the AMD Athlon 64 processors, this socket marked AMD's foray into 64-bit computing.
Socket 939 (2004): An advancement over Socket 754, Socket 939 supported dual-channel memory and was used for higher-end Athlon 64 CPUs.
Socket AM2 and AM2+
Socket AM2 (2006): Launched for Athlon 64, Athlon 64 X2, and Sempron CPUs, it introduced support for DDR2 memory.
Socket AM2+ (2007): An enhancement of Socket AM2, it offered better power management and support for Phenom processors.
The Introduction of Integrated Graphics
Socket AM3 and AM3+
Socket AM3 (2009): Compatible with Phenom II, Athlon II, and Sempron 100 series processors, it was notable for its backward compatibility with DDR2 and DDR3 memory support.
Socket AM3+ (2011): An iteration of AM3, it provided enhancements for AMD's Bulldozer processors.
The Era of High-Performance Computing
Socket FM1, FM2, and FM2+
Socket FM1 (2011): Designed for AMD's APUs (Accelerated Processing Units), integrating CPU and GPU on the same chip.
Socket FM2/FM2+ (2012/2013): These sockets continued the trend of integrating CPUs with powerful GPUs, supporting AMD's Trinity and Richland APUs.
The Zen Revolution
Socket AM4
Socket AM4 (2016): A major breakthrough for AMD, Socket AM4 was introduced with the Ryzen series of CPUs. It marked AMD's strong comeback in the CPU market, offering competitive performance, scalability, and support for DDR4 memory, PCIe 3.0, and NVMe.
The Rise of Threadripper: TR4 and sTRX4
TR4 Socket (2017): Created for the high-end desktop (HEDT) market, supporting the Ryzen Threadripper series.
sTRX4 Socket (2019): The successor to TR4, it supported the 3rd Gen Ryzen Threadripper processors, offering significant improvements in terms of core count and overall performance.
The Future of AMD Sockets
Socket AM5
Socket AM5 (Future Release): The upcoming socket from AMD, expected to support future generations of Ryzen processors and promising advancements in technology and performance.
Conclusion
The history of AMD CPU sockets is a story of innovation and resilience. From its early days competing with industry giants to its current status as a frontrunner in the CPU market, AMD has consistently pushed the envelope in processor technology. As we look forward to the release of Socket AM5 and beyond, it's clear that AMD will continue to be a key player in defining the future of computing.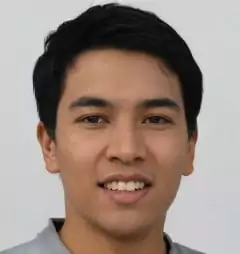 Hi! I'm Eric and I work on the knowledge base at GadgetMates.com.  You can see some of my writings about technology, cellphone repair, and computer repair here.
When I'm not writing about tech I'm playing with my dog or hanging out with my girlfriend.
Shoot me a message at ericchan@gadgetmates.com if you want to see a topic discussed or have a correction on something I've written.