So, you think you know Las Vegas? Brace yourself for a whirlwind tour of 10 fun facts that will make you see Sin City in a whole new light.
A Sea of Neon Lights
Let's start our journey on the iconic Vegas Strip. Stretching over 4.2 miles, it's an iridescent spectacle that never sleeps. Did you know it's so bright you can see it from space? And while neon lighting has long been phased out for more modern technologies, Vegas will always be known as the "City of Neon". After all, we still have a Neon Museum dedicated to it!

An Oasis of Casinos
Here's a fun fact for you: The "No Clock" Rule. Have you ever noticed the absence of clocks in casinos? It's a deliberate ploy to make patrons lose track of time and play a little (or a lot) longer. And how many casinos are there in Las Vegas? Well, that depends on your definition of "Casino". You can find gaming at almost any gas station convenience store or supermarket in town. But excluding those, unofficially there are about 175 casinos in Las Vegas with 60 major casinos according to the Nevada Gaming Commission.

The Vegas Wedding Phenomenon
Quick and Easy Weddings in Las Vegas are a hallmark, but have you considered the bizarre world of Themed Weddings? From Elvis to Star Trek, you can have it all. Speaking of Elvis, Elvis Impersonators and Weddings are a staple of Vegas culture. Chapels and officiants across the city of Vegas marry more than 300 couples every single day. That's over 100,000 couples a year! That's a lot of weddings.

Vegas Isn't the Gambling Capital Of The World
Ironically, despite its reputation, Las Vegas isn't the world's gambling capital. That honor goes to Macau (at least as far as gross dollars gambled). And how much bigger? According to statistics gathered Las Vegas generates about $6.4 billion gross gaming revenue annually of which only 34% comes from the casino games themselves. The rest comes from hotel rooms and restaurants. Macao generates about $28 billion with about $12 billion of that coming from gaming inside Macao city, about twice as much as Las Vegas generates.

The Vegas Eiffel Tower
Next on our list is the Parisian beauty, the Eiffel Tower. Did you know Vegas boasts a half-sized replica of this French marvel? At 540 feet tall it has 46 floors and an observation deck that is 460 feet high. The Eiffel tower is also home to one of the best restaurants on the Las Vegas strip and has one of the best views of the Bellagio Fountains (across the street) that you'll find.

History of Las Vegas
Moving to the rich History of Las Vegas, it's intriguing how Old Vegas was heavily influenced by the Mafia Influence. It adds a touch of danger and excitement to the city's past. No casino may embody this more than the Flamingo hotel, which was built in 1946 with money from notorious mob boss Meyer Lansky and run by Bugsy Siegel. The Flamingo Hotel was the Valley's first major casino and swank resort. If you're interested in the Mob History of Las Vegas make sure to check out the Mob Museum, an entire building dedicated to facts, memorabilia, and the mafia's history in Las Vegas.

Vegas Is A Foodie's Paradise
Las Vegas is undeniably A Foodie's Paradise. Known for its extensive Buffets, the city also hosts a multitude of Celebrity Chefs who serve mouth-watering culinary creations. Which buffet is best? Well opinions will vary but it's generally accepted that the Bacchanal Buffet inside Caesars Palace might take home that crown. Sadly, buffets which were at one time synonymous with "Las Vegas Dining" have largely been a victim of the post-covid world. The number of buffets on the strip has fallen from several dozen to just a handful.

Vegas Isn't All Desert
While Vegas is in the desert, it's also home to Lake Mead, the largest reservoir in the U.S., and Mount Charleston, a beautiful spot for hiking (during the spring and summer) and skiing (in the winter). Mount Charleston is the 8th highest mountain in the state and just a short 20-30 minute drive from the strip. It's unusual for some people to think that you can Ski just outside of Las Vegas but it's true.

Entertainment Capital
As the Entertainment Capital, Vegas provides endless entertainment options. From spectacular Vegas Shows to the wonder of Magic in Vegas, and the enchanting choreography of The Bellagio Fountains, there's always something to captivate you. On any given weekend you'll find 50+ shows just at casinos in the Las Vegas strip area and a huge selection of residencies and national tours passing through our world-class venues like T-Mobile Arena and Allegiant Stadium.

Las Vegas Started As A Water Supply Stop
Our final fun fact might surprise you. Las Vegas grew as a city because of its available water. We can trace our history back to the completion of the San Pedro, Los Angeles & Salt Lake Railroad, linking Southern California with Salt Lake City. Because the Las Vegas area had available water, it made it an ideal refueling point and rest stop.

That water is mostly gone now and the Las Vegas Valley gets about 90 percent of its water from the Colorado River. While we recycle about 94% of our wastewater, the drought that has hit the area in recent history has severely eroded the water levels down at Lake Mead. Be sure to check out the Springs Preserve where you can learn about the entire water history of Las Vegas, its natural resources and wildlife, and current water conservation efforts.
Las Vegas, with its glittering lights, rich history, and unusual facts, certainly lives up to its reputation as a place of excitement and spectacle. It's a city that continually redefines itself, making it an unforgettable destination.
FAQs
Is Las Vegas visible from space? Yes, the bright lights of the Vegas Strip can be seen from space.
Why are there no clocks in Vegas casinos? This is to help patrons lose track of time and gamble longer.
What are some common themes for Vegas weddings? Themes can range from Elvis to Star Trek, among others.
What is the largest reservoir near Vegas? Lake Mead is the largest reservoir near Vegas.
Does Las Vegas recycle its water? Yes, Las Vegas recycles approximately 94% of its wastewater.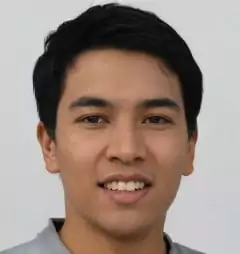 Hi! I'm Eric and I work on the knowledge base at GadgetMates.com.  You can see some of my writings about technology, cellphone repair, and computer repair here.
When I'm not writing about tech I'm playing with my dog or hanging out with my girlfriend.
Shoot me a message at ericchan@gadgetmates.com if you want to see a topic discussed or have a correction on something I've written.